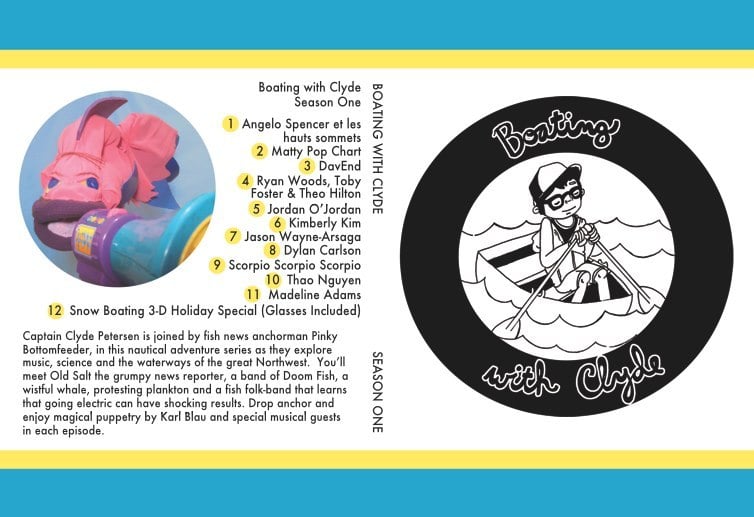 Boating with Clyde Season One DVD
$

10.00
---
---
This Double Disc Box Set DVD features the following bands:
Angelo Spencer et les Hauts Sommets
Matty Pop Chart
DavEnd
Toby Foster, Ryan Woods, Theo Hilton
Jordan O'Jordan
Kimberly Kim
Jason Wayne Arsaga
Dylan Carlson
Scorpio Scorpio Scorpio
Thao Nguyen
Madeline Adams
And a holiday special in 3-D, on a rigorous adventure snow-boating in Ballard!
Over 8 hours of entertainment in 12 packed episodes of Boating with Clyde!
Region Free for you Europeans!